Thanks to the incredible support of the Taiwan Film Institute & Taiwan Cinema Toolkit, as part of this year's Native Spirit Film Festival the Centre of Taiwan Studies is proud to host a special film screening of the multi award-winning 'Long Time No Sea' (只有大海知道). This touching story is a must see for anyone interested in Indigenous Studies and Film more generally.
LONG TIME NO SEA (只有大海知道) Dir. Heather Tsui
2018|96min|Color|Narrative Feature|Mandarin, Tao

🏆 2019 Seattle International Film Festival – Special Jury Prize
🏆 2018 Golden Horse Awards – Best New Performer
🏆 2018 Tokyo International Film Festival – Asian Future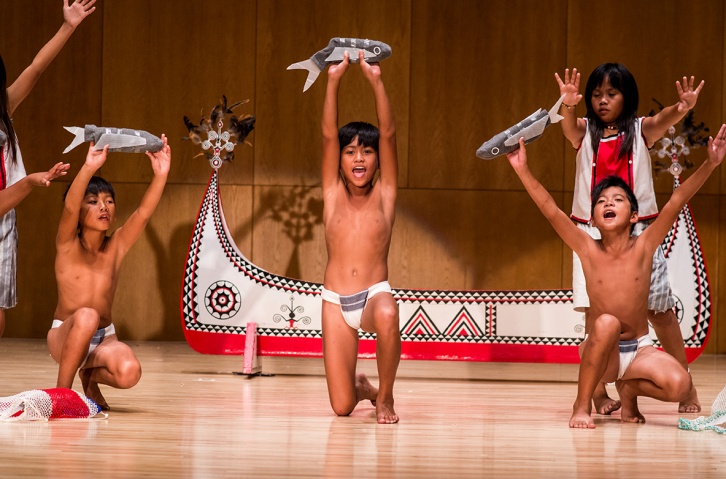 Manawei, a Yami boy, lives on Orchid Island with his grandmother while his father is away from home working. He hopes that his father will bring him a new pair of shoes, but his father's brief return brings only disappointment. The National Indigenous Dance Competition approaches and a young teacher from Taiwan volunteers to train the school's dance team with the hope of being transferred back home. While for Manawei, it is a chance to see his father again.

Inspired by a true story, the director reiterates the reclaiming of traditions through the children's preparation for a dance competition. The grandmother-grandson relationship that is drifting apart is brought close again as Manawei sings and dances in traditional ethnic costume. Bathed in the spirit of "our culture, our pride", the film depicts an authentic, rarely seen side of Orchid Island, and engages issues of family relationships, love, abandonment, and grandparenting problems against the backdrop of the Yami cultural fault line. All characters except the teacher are portrayed by non-professional actors from the Yami clan.
Organiser: SOAS Centre of Taiwan Studies
Contact email: [email protected]
Sponsor: Taiwan Film Institute & Taiwan Cinema Toolkit
SOAS Centre of Taiwan Studies Webpage: https://www.soas.ac.uk/taiwanstudies/events/18oct2019-screening-of-long-time-no-sea-.html