Friday's programme selects films from Native America, connecting the dots between crucial topics ranging from the celebration of Native American cuisine, experimental expressions of personal identity, land rights and environmental issues, the commemoration of heritage and cultural appropriation. 
RED CHEF REVIVAL
Dir. Danny Berish | 2019 | Algonquin, Haudenosaunee, Cree Nation | Canada | 22'
Black Rhino Creative's Red Chef Revival is a 6 x 22 minute food and travel series exploring modern Indigenous cuisine through the lens of three chefs. New York Times featured, Cezin Nottaway. Top Chef finalist, Rich Francis and Iron Chef finalist Shane Chartrand. Using food as their access point, the chefs discover a new path to reconciliation. Red Chef Revival features ingredients you won't find in any cookbooks like bison heart, beaver tail, moose nose and cougar. More than a cooking show, this is a people's story on a plate.

HER WATER DRUM
Dir. Jonathan Elliott | 2018 | Mohawk, Canada | 16'
In the wake of her daughter's disappearance, Jolene, a single Mohawk mother, is forced to pick up the pieces of her life and navigate an increasingly strenuous relationship with her troubled son David. As secrets emerge, their relationship faces its toughest challenge yet as they confront the reality of their situation. This film deals with the topic of Missing and Murdered Indigenous Women in Canada, highlighting the impact it has on individual families and their communities.

ONE IN ONE OUT
Dir. Abraham Cote | 2019 | Algonquin, Canada | 3'
A young lady walks alone, caught in the trappings of her phone, unaware of lurking evil. One simple slogan can save her life. A public service announcement for today's youth.


CHEROKEE CHIEF JOHN ROSS
Joseph Erb | 2019| Cherokee | USA | 6'
The animated short of Cherokee Chief John Ross's life.

ELOHI
Dir. Liv Fallon | 2018 | Cherokee, United States | 6'
An attempt to translate the voice of the place the stories call 'Cherokee Country'

LIGHT
Dir. Sarah Hennigan | 2017 | United States | 15'
A gifted young woman launches into the darkness to find a way to save her people. What she uncovers, nobody expected. Darkness takes the world, with only around 10 minutes of light left each day. Humanity is dying. A gifted young woman is sent out into the darkness in a last-ditch effort to find a lifeline. If she returns empty-handed, or without the guard sent out with her to document the findings, she'll be left to the darkness, and whatever lies within. A 21st-Century reinterpretation of a Cherokee oral story.

FIRST MEDICINE; THE LONG MAN
Joseph Erb | 2018 | Cherokee | United States | 14'
Animation depicting Cherokee waters and today's issues with pollution.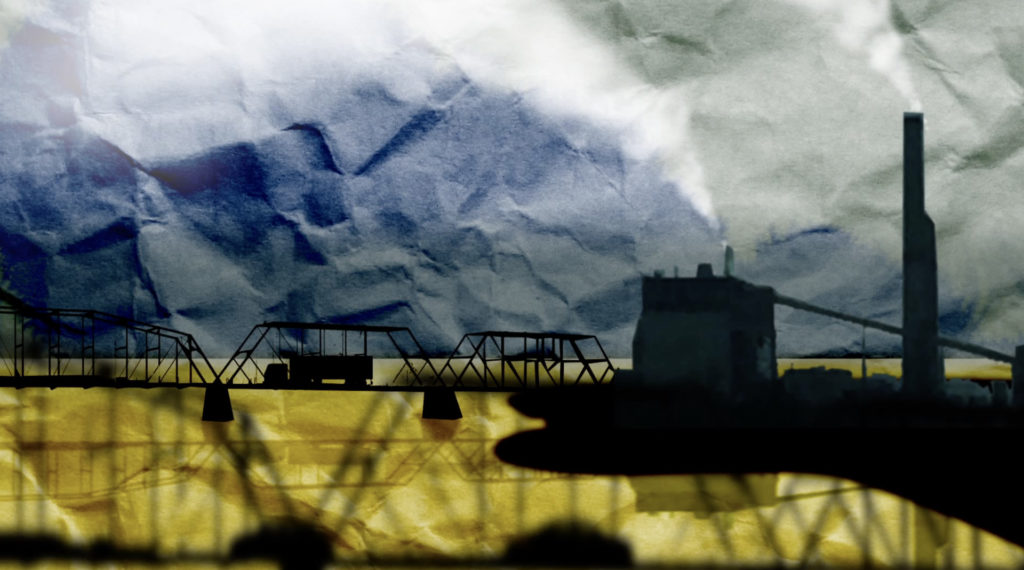 [UNTITLED & UNLABELED]
Dir. Terry Jones | 2016 | Haudenosaune, USA | 1'
In this very personal experimental work, director Terry Jones reflects upon the moment he was told he was 'different' and how that left an imprint on the narrative of his life.

NOT YOUR MASCOT
Dir. Beth Nelsen | 2019 | United States | 13'
The Napa High Indian mascot has been a contentious issue for decades and it has finally come to a head.

MORE THAN A WORD
Dir. Kenn Little, John Little | 2017 | Standing Rock Sioux, Lakota/Dakota, Diné (Navajo), Ojibwe, Muscogee, Cheyenne | United States | 65'
Analyzes the Washington football team and their use of the derogatory term R*dskins. Using interviews from both those in favour of changing the name and those against, More Than A Word presents a deeper analysis of the many issues surrounding the Washington team name and also examines the history of Native American mascots and cultural appropriation