Shorts programme presenting Indigenous talent from New Zealand, Tanzania, Burkina Faso and Australia. Director Q&A with Taratoa Stappard (EMKHATSINI).
GIIWE: THIS IS HOME
Dir. Merle Robillard | 2019 | Cree, Canada/New Zealand | 30′
Brent Mitchell, was taken from his Ojibwe home in Great Falls, Manitoba in a practice referred to as the Sixties Scoop. He was brought to New Zealand by his foster parents where he suffered physical and emotional abuse and was sexually abused by someone outside the family. Brent travels from New Zealand to Winnipeg, Manitoba to reconnect with his family, home and culture. He also begins the process of healing from scars inflicted upon him by this colonial policy.
UNDER THE KOROWAI
Dir. Brandon Te Moananui | 2018 | Māori, New Zealand | 11′
Doctors in Western medicine aren't often trained in what to do when someone is being visited by their long-dead ancestors. But for many Māori, this is a lived experience. Under The Korowai looks at Te Whare Marie, a kaupapa Māori mental health service provider that is combining tohunga-led spiritual and cultural therapy and clinical methods to help young Māori understand, rather than fear, their gifts.
GRASS ROOTS
Dir. Hannah McOwan | 2019 | Māori, New Zealand | 11′
Meet the Māori wāhine (women) behind Hikurangi Enterprises, a cannabis co-op looking to revitalise their community in Ruatōria, a Ngāti Porou stronghold with a long and turbulent relationship to the plant.
SUNKEN SOIL
Dir. Kelsie Ahmat | 2019 | Noongar, Australia | 6′
Grounded by hope. jolted by fear, equipped with courage. A young Indigenous Noongar woman pauses in the present, acknowledges the past and is ready to step into her future.
EMKHATSINI (BETWEEN) Q&A WITH DIRECTOR
Dir. Taratoa Stappard | 2018 | siSwati, Kingdom of Eswatini (Swaziland) | 15'
A woman finds herself, lost in the deserted Eswatini outback when she tries to locate an elusive community leader.
15′ BREAK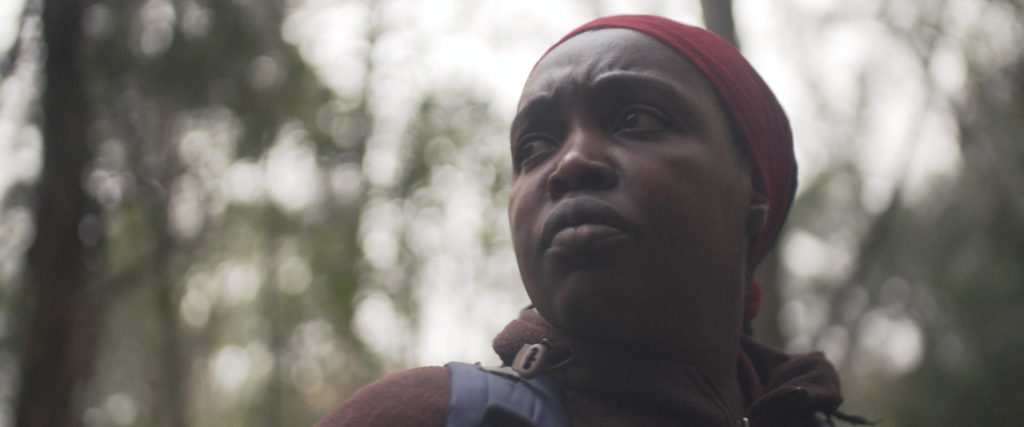 MAASAI LIVING CULTURE
Dir. Samwell Nangiria | 2019 | Maasai, Tanzania | 12′
A fly-on-the-wall perspective of Maasai leaders visit to Oxford in November 2018, to change the way their unique culture is represented in museums and strategising for next steps. Samwel Nangiria, Maasai leader and Director of Oltoilo le Maa, a Maasai Video Collective, said: "Seeing the way Maasai sacred objects were displayed in the Oxford University Pitt Rivers Museum I felt shocked. We are a living culture, not a dead one, and we want to talk to the Museum about how they can change this. I believe that working together with the Pitt Rivers Museum and with our partners at InsightShare we can honour my community and present our real culture in the museum".
BURKINABÈ BOUNTY: AGROECOLOGY IN BURKINA FASO
Dir. Iara Lee | Burkina Faso | 37′
Burkinabè Bounty, a documentary from Cultures of Resistance Films, chronicles agricultural resistance and the fight for food sovereignty in Burkina Faso—a small, landlocked country in West Africa. Showcasing activist farmers, students, artists, and leaders in the local Slow Food movement, the film looks at how the Burkinabè people are reclaiming their land and defending their traditions against the encroachment of corporate agriculture. From women gaining economic independence by selling 'dolo' beer, to youth marching in the streets against companies like Monsanto, to hip-hop musicians reviving the revolutionary spirit of Thomas Sankara, Burkinabè Bounty shows the creative tactics people are using to take back control of their food, seeds, and future.
PROTECTING COUNTRY
Dir. Magali McDuffie | 2018 | Adnyamathana, South Australia | 40′
The Adnyamathanha people of the Flinders Ranges region of South Australia have fought for many years to protect their country from a nuclear waste dump facility planned by the Federal Government on their land. This is their story.