Join us on the final day of #NSFF13 with a programme of International films from: Melanesia (Solomon Islands), Papua New Guinea (Kuman), Iran (Farsi), India (Hor), Australia (Ngarrinjderri), Mexico, and North America (Choctaw, Haudenosaune, Innu, Ojibway).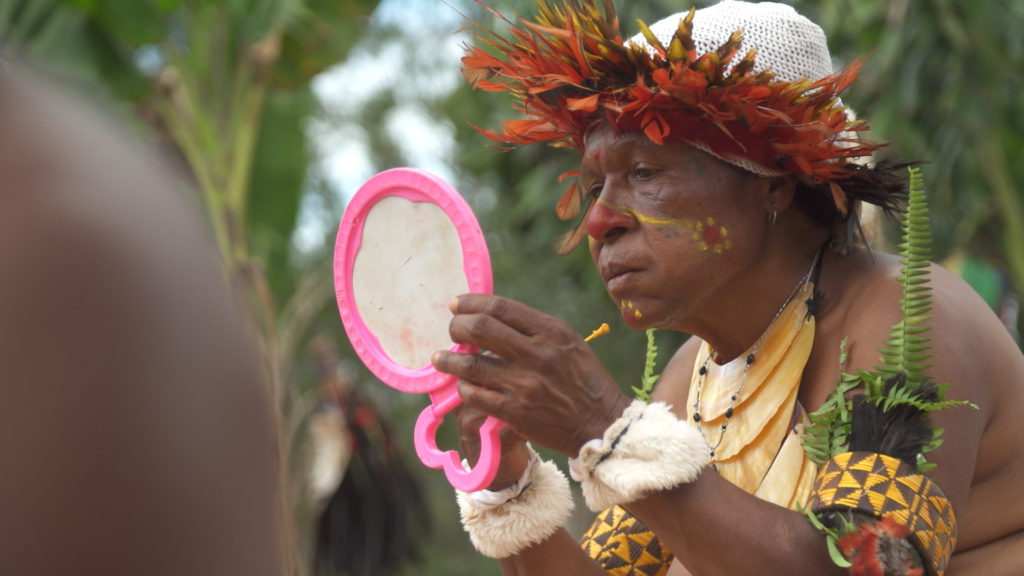 SIX HOME
Dir. Ebad Adibpour | 2017 | Farsi, Iran | 4'
Many girls are playing and … The cause of the film: I am the child of my war. It's always a concern for children who unconsciously come into play with older adults who are incompletely enlarged. This pain has always been with me. These children are going to follow their path to the world they like but can they choose the route? Do our children know or can they make their own path?

FISHNET AND THE FISH
Dir. Ali Nikfar | 2018 | Farsi, Iran | 9'
It's about all little fish in the world

10 KA 4
Dir. Rahul Yadav | 2018 | India | 10'
A country where food, cloth and shelter comes as priority to education of a child, Article 21a of Indian constitution seems frivolous. This is a story of an Indian citizen who instead of seeking her primary education even after 70 years of independence is walking miles from her home to school, not to receive education but to find some food. While this problem remains old but the solution is spars and India remains a third of worlds illiterate. This girl too is trying hard to bring all the arithmetic she knows to earn her livelihood. The Short Film '10 Ka 4" revolves around the character of a 7year old girl who is trying to make a living for her family by selling stationary outside a high class English medium school. The movie is also trying to show the two different strata's in the society, and how one of them is very vigorously fighting to reach where the others are. The film also sheds light on child labour & right to education which are very prominent in today's society.

THE INDIGENOUS
Dir. Divya Hansda | 2016 | Hor, India | 30'
The revolt of 1857 against landlords and moneylenders is a most talked about incident of the past that took place in this area. After this revolt, the then British Indian government passed CNT & SPT ACT which prevented land encroachment by illegal means. After independence, Santal Parganas remained in it's cocoon, Santals who call themselves 'Hor' are seen speaking in their own language, following traditional ways worshiping ancestoral spirits. Maran Buru the Supreme Creator is formless and deification was absent among Santal. However, the influence of other dominant cultures can be seen today among Santal.

KONYA
Dir. Isaac Lindsay | 2018 | Ngarrinjderri, Australia | 9'
Every day Grace wakes up after dreaming about the past. Refusing to connect with her community, Grace has had a lifetime of regrets and bad habits. A knock on the door gives her an unexpected opportunity to seek solace and atonement for the mistakes of the past – but only if she's prepared to forgive and be forgiven.
MOTHERS OF MINDIMA
Dir. Simon Cunich | 2019 | Kuman (Chimbu), Papua New Guinea | 29'
Sandy and other Kuman mothers prepare for the important 2-day annual Mount Hagen Show – where thousands gather to showcase their traditional costumes and celebrate every culture of Papua New Guinea – and speak about next generations carrying forward their cultural traditions.

WANTOKS: DANCE OF RESILIENCE IN MELANESIA
Dir. Iara Lee | 2019 | French | Solomon Islands | 20'
In 2018 the Solomon Islands, in the South Pacific, hosted the Melanesian Arts & Cultural Festival, celebrating the country's 40th anniversary of independence. On neighbouring island states, the struggle for freedom continues, as West Papua resists Indonesian occupation and the residents of New Caledonia still live under French rule. In all Melanesian countries, residents face the common challenge of climate change, as rising sea levels threaten to swallow both land and tradition. In this charged context, captivating performers are using their talents to celebrate local culture and draw international attention to their islands' plight, with the hope of spurring international solidarity and prompting collective action against the perils of a warming world.

<> BREAK <>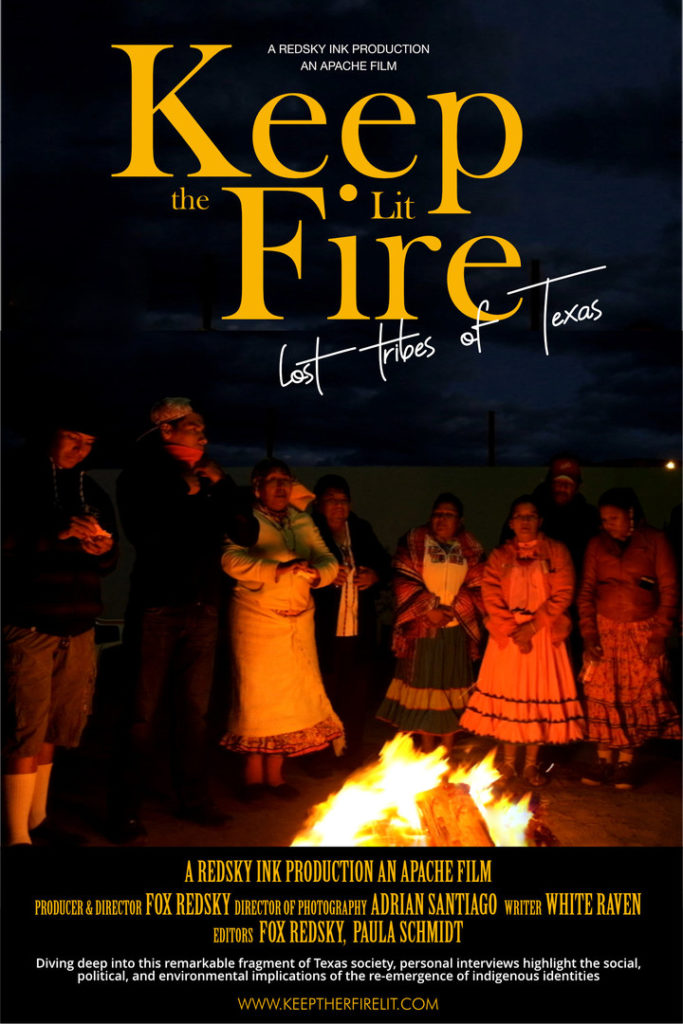 KEEP THE FIRE LIT- LOST TRIBES OF TEXAS
Dir. Fox Redsky | 2018 | Mexico, United States | 75'
This fascinating documentary opens a window onto the true cultural history of Texas. Six hundred years after the the arrival of the Spanish conquistadors, the Spanish colonization and the White Settlers' Movement that came in its wake. It annihilated many tribes and decimated the numbers of those that survived, The descendants of the Texas tribes now speak. They share the legends and stories of their people, handed down to them over countless generations, revealing their oral histories and the spiritual ceremonies inherited from their ancestors. Through the medium of story and ceremony, KEEP THE FIRE LIT provides a unique insight into the hearts and minds, and the lives of Indigenous Texans. The film dives deep into this remarkable fragment of Texas society. Personal interviews highlight the social, political, and environmental implications of the re-emergence of identities. We visit holy sites across Texas and interview key individuals from these native communities: tribal spiritual leaders, peyote road men, cultural artisans, traditional tribal dancers, environmental activists and civil rights lawyers. This film make it way to the Standing Rock pipeline and then hits home with a 1st ever Apache Reunion in Mexico.

RESPECT YOUR ELDERS, CHUM.
Dir. Jack Belhumeur | 2018 | Metis, Ojibway | Canada | 7'
Chum, learns a lesson respecting his elders.

[UNTITLED & UNLABELED]
Dir. Terry Jones | 2016 | Haudenosaune, USA | 1'
In this very personal experimental work, director Terry Jones reflects upon the moment he was told he was 'different' and how that left an imprint on the narrative of his life.

DON'T BE AFRAID TO HIT THE ICE
Shayden Decoursay | 2017 | Innu, Canada | 4'
12-year-old Shayden Decoursay is really into sports and she's also the only girl on the boys hockey team.

TVSHKA NOWVT AYA (WARRIORS JOURNEY)
Dir. Mark D. Williams | 2018 | Choctaw, United States | 75'
A documentary about the Choctaw Nation stickball team known as Tvhska Homma (Red Warrior) and their journey to compete in the 2018 World Series of Stickball. It is the oldest game in America but to the Choctaw people it's their cultural identity.