The 4th Native Spirit Festival is an annual season of films, talks and performances promoting the Cultures of Indigenous Peoples.
–
–
"Two worlds: Inside Out" is part of Superfly 2010 Youth Challenge, organised by Longhouse Media


TUESDAY 12TH OCTOBER
Venue: INSTITUTE OF EDUCATION – Logan Hall
20 Bedford Way, London WC1H 0AL
6.30 pm
OPENING CEREMONY
Traditional Maori Haka, songs and dance performed by London based Maori club NGATI RANANA
7 pm
TWO WORLDS-INSIDE OUT
This is an animated short that juxtaposes several youth stories through spoken word and visual poetry
Dir Superfly Youth / 2mins / Native America / USA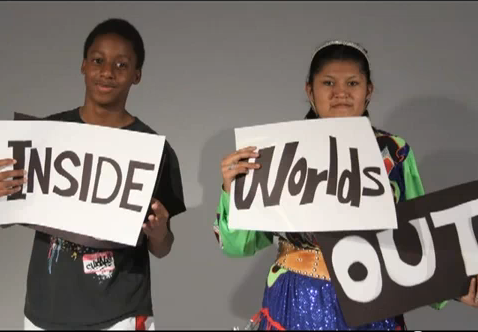 REEL INJUN
Hollywood has made over 4000 films about Native people; over 100 years of movies defining how Indians are seen by the world. Reel Injun takes an entertaining and insightful look at the Hollywood Indian, exploring the portrayal of North American Natives through the history of cinema.
Dir Neil Diamond / 88mins / Native Americans / Canada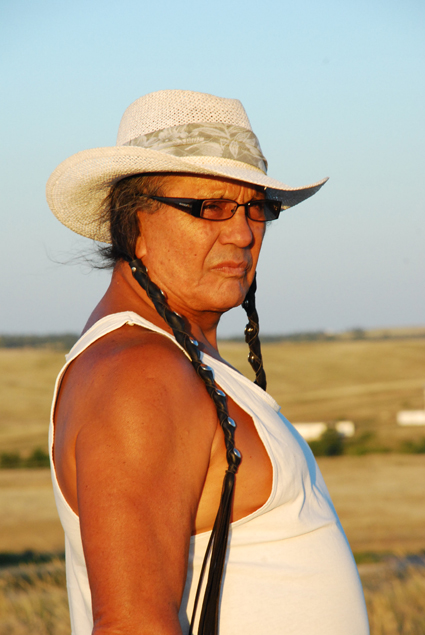 8.45 pm
NUMBER
In Betsiamites, everyone counts in French instead of Innu.
Dir James Picard / 3 mins / Innue Nation / Quebec
BRAN NUE DAE
Is a musical comedy set in 1969 outback Australia. In this road movie a young native boy sent to a catholic boarding school escapes to be reunited with his sweetheart and discovers that there is more to his family than he knew.
Dir Rachel Perkins / 82mins / Australia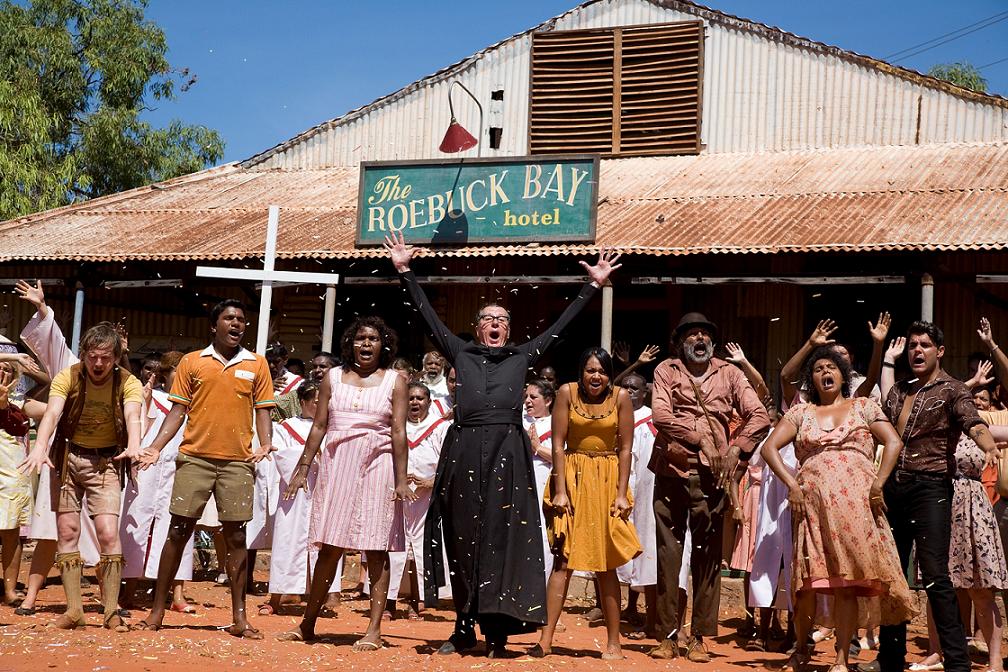 ————————————————————————————————————–
WEDNESDAY 13TH OCTOBER
Venue: AMNESTY INTERNATIONAL HRAC
6.15pm
TWENTY-FOUR DOLLARS
Animated short exploring the crucial moment in American history when Manhattan was traded to Dutch settlers for $24 in 1609.
Dir Jane Hubbard / 3mins / Native Americans / Wales
NATIVE NEW YORKER
Filmed with a 1924 hand-crank Cine-Kodak camera, Shaman Trail Scout 'Coyote' takes a journey that transcends time, from Inwood Park (where the island was traded for beads and booze), down a native trail (now 'Broadway'), into lower Manhattan (a sacred burial ground).
Dir Steve Bilich / 13mins / Native American / USA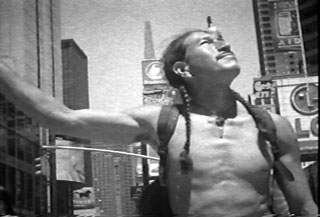 LIFE FOR SALE
'Life For Sale' examines the biggest water market in the world, set up in Chile. Where the country's water resources "belong" to private individuals and one company can own an entire river. Even in the Atacama Desert the mining companies draw immense quantities of water to wash metals, thus condemning thousands of natives and farmers' villages to thirst and poverty.
Dir Yorgos Avgeropoulos / 61mins / Chile/ Greece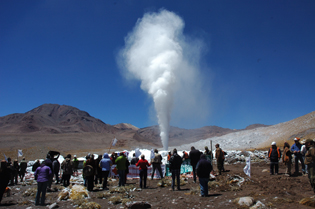 7.40pm
KON KON
followed by Q&A with the director
In this documentary poem, Cecilia Vicuña returns to Con Con, the birthplace of her art in Chile, where the sea is dying and an ancient tradition is being destroyed
Dir Cecilia Vicuña / 54mins / Chile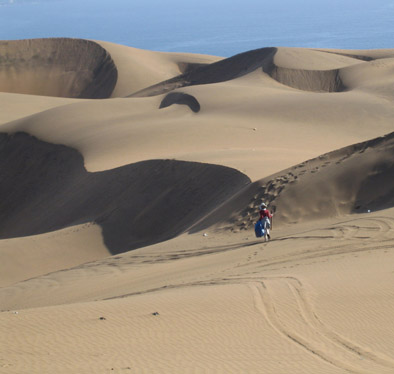 9pm
Presentation of Oral tradition learning project OYSI
Presented by creators Cecilia and Jim
OYSI provides a virtual space for indigenous voices to be expressed. A self-organizing network inspired by the understanding of the reciprocal exchange as seen by indigenous cultures
————————————————————————————————————–
THURSDAY 14TH OCTOBER
Venue: SOAS
6.30pm
GOOD BOY (COMEDY)
Dir Superfly Youth Challenge* / 5mins / Native America / USA
SECOND WIND
Dir Superfly Youth Challenge* / 5mins / Native America / USA
SQUEEGEE BANDIT
Starfish is a charismatic Mäori man who survives by washing car windows on the mean streets of South Auckland, New Zealand.  The film follows his struggle through nine months, cars, women, homelessness, a hundred run-ins with the cops, finding God and the Zen of window washing.
Dir Sandor Lau / 75mins / Maori / New Zealand
8.10pm
THE BEGINNING WAS IN WARISATA
September 20th 2003. Before the dawn broke, soldiers attacked the Aymara community of Warisata. The deaths in Warisata sparked the Bolivian Gas War, an indigenous insurrection that brought down the president and began a new era of politics in Bolivia.
An 84-year-old man –don Basilio-  visits present-day Warisata to meet with the eldest members.
Dir David Busto Izquierdo / 75mins / Aymara People / Bolivia
ROOM: 2
6.15pm
THE DANCE OF THE BEAR
The spectacular annual powwow at Manawan.
Dir Marie-Christine Petiquay / 6mins / Atikamekw Nation / Quebec
SIGNS OUT OF TIME
The life and work of Lithuanian arqueologist Maria Gimbutas. Her findings reveal an ancient Neolitic culture at the dawn of civilization, stretching across Europe in which women had high status. Egalitarian and peaceful, "Old Europe" existed for thousands of years without war.
Dir Donna Read and Starhawk / 59mins / Indigenous Europe / USA
7.45 pm
TV
Superfly Challenge 2010* / 4mins / Native America / USA
NOMADS LIFE
Followed by Q&A with the director
Four travelers set off from Amsterdam in an old truck and drive to Mongolia to see how the Nomads live. Disenchanted by the Modern World, they are on a quest to find out what message the indigenous peoples of our planet have that can help the western world out of its present crisis
Dir Ramsay S James / 52mins / Mongolia & Kasakistan / UK
————————————————————————————————————–
FRIDAY 15TH OCTOBER
Venue: SOAS
6 pm
CORUMBIARA, They shoot Indians, don't they?
A film crew's 20-year quest to tell the world the story of a modern day genocide in the heart of the Amazon.  Corumbiara shows the startling footage of that search and the Indians – three previously uncontacted indigenous groups – side of the story.
Dir Vincent Carelli / 117mins / Akuntsu & Kanoe / Amazonia, Brasil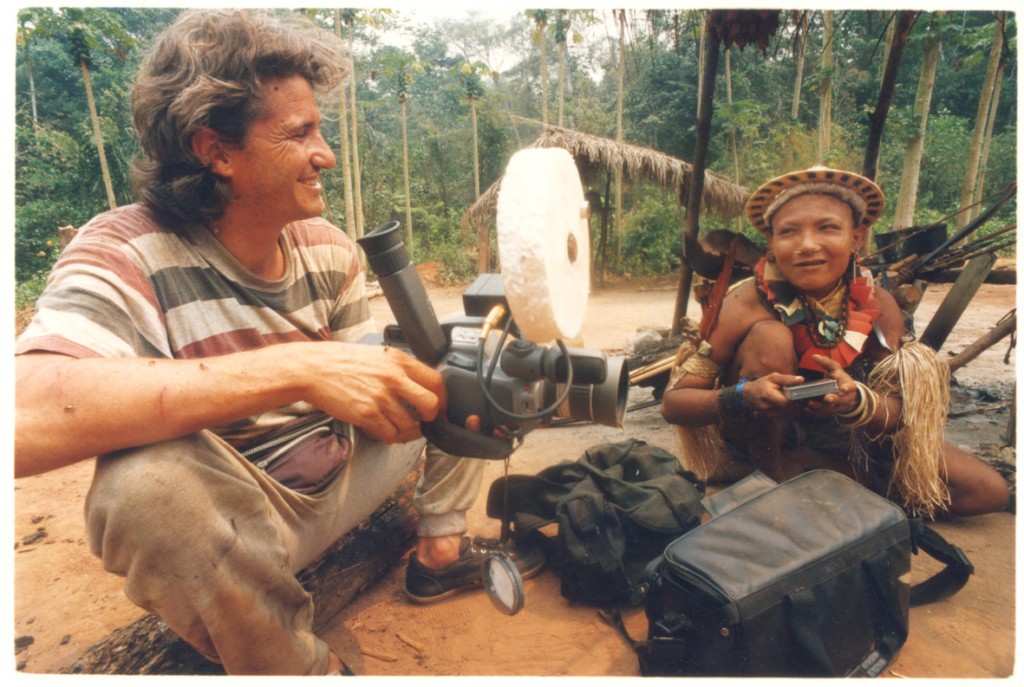 8.15 pm
Live music performance KAUSARY
Quechua Indigenous music and rhythms from the Peruvian Andes
————————————————————————————————————–
FRIDAY 15TH OCTOBER
Venue: SOAS
6.30 pm
LENIN IN MARACAIBO
Lenin in Maracaibo blends documentary and fiction to tell a love story encapsulating the Bolivarian revolution in Venezuela. Yaritza a young Wayuu indigenous woman is determined to empower her community. Carlos, a young middle class man disillusioned by his aristocratic upbringing, is in search of equality and change. Together they come to learn what it means to be a revolutionary. CERT 18
Dir Rodrigo Vazquez / 96mins / Wayuu People / Venezuela/UK
8.20 pm
KUNA CONVERSATION WITH MOTHER EARTH
Kuna elders from the Ustupu community share their wisdom about nature, spirituality and the importance to live in harmony with all of life.
Dir Ustupu community / 14mins / Kuna People / Panama
8:40pm
THE ORIGINS OF THE TIKUNA PEOPLE
In this fiction feature, Colombian filmmaker Gustavo de la Hoz introduces us to the mythology of the Tikuna people from the Colombian Amazonia. The first of a series of indigenous mythology features where the indigenous are the protagonist.
Dir Gustavo de la Hoz / 60mins / Tikuna People / Amazonia-Colombia
————————————————————————————————————–
SATURDAY 16TH OCTOBER
Venue: SOAS
6 pm
UP ON THE TABLE
Dir Superfly Youth 2010 / 2mins / Native American / USA
UNRESERVED: THE WORK OF LOUIE GONG
Artist and activist Louie Gong merges Native Coast Salish art with pop culture icon Vans, to create custom skate shoes representing the complexities of multiracial cultural identity.
Dir Tracy Rector / 14mins / Native America / USA
SUDDENLY SAMI
Suddenly Sami is a personal film about identity. During the director's childhood and youth in Oslo her mother never told her about her indigenous Sami background in the Arctic area of Norway. Why didn't she? And how can the director suddenly become Sami in the middle of life? And does she really want to?
Dir Ellen-Astri Lundby / 52mins / Sami People / Norway
7.30 pm
VOICES IN THE CLOUDS
This film is an intimate exploration of one man's quest to understand his heritage.  With his mother gone, Tony reunites with his relatives in Taiwan, only to discover that he and his family are descendants of a unique, indigenous tribal culture named Atayal.
Dir Aaron Hosé / 77mins / Atayal People / Taiwan/USA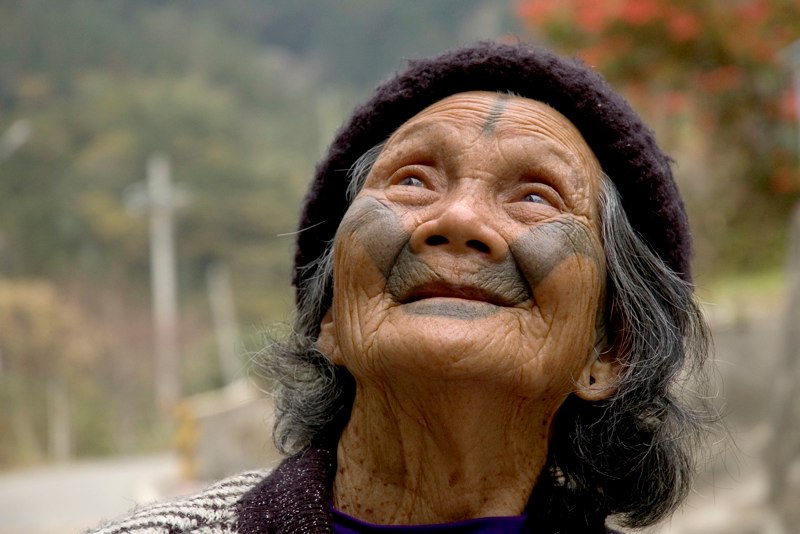 ————————————————————————————————————–
MONDAY 18TH OCTOBER
Venue: SOAS
6.30 pm
WE ARE
After meeting Zapatistas in Mexico, Kevin addresses his nation with a film manifiesto
Dir Kevin Papatie / 3mins / Algonquine Nation
ZAPATISTA AUTONOMY: Other World is Possible
What is the Zapatista autonomous project, how is it working, which are its contributions, achievements and challenges… these are some of the questions answered in this documentary told by the Zapatistas themselves.
Producer: AMV / 70mins / Maya People / Mexico
8.00 pm
VIDEO LETTERS FROM PRISON
A family from the Pine Ridge Reservation of South Dakota finds healing through the path of the heart. The film follows the lives of three Oglala Lakota sisters as they reconnect with their incarcerated father via a series of video letters.
Dir Milt Lee / 57mins / Oglala Lakota / USA
————————————————————————————————————–
TUESDAY 19TH OCTOBER
Venue: AMNESTY INTERNATIONAL HRAC
6.30 pm
UMOJA, THE VILLAGE WHERE MEN ARE FORBIDDEN
Between 1970 and 2003, about 1600 local women claimed to have been raped by British soldiers stationed in Northern Kenya. Many were beaten and rejected by their husbands. In 1990, a few such women gathered and created Umoja, a village forbidden to men, which rapidly became a refuge for those in a similar plight.
Dir J. Sainclair & J. Crousillac / 52mins / Swahili & Samburu People /  Kenya/France
WILD WEST
Followed by Q&A with the director
Wild West tells the story of the Great Basin desert through the eyes of the land. Narrated by the late Corbin Harney, Western Shoshone Spiritual Leader, then aged 86.
Dir Hannah Beadman / 25mins / Western Shoshone / USA
8.20 pm
SAAGIHIDIWIN (LOVE)
Dir Shaynah Decontie Thusky / 5mins / Algonquine Nation
GROWING UP IN CAMBRIDGE BAY
A group of Inuit youth and elders tell us about their traditions and how they are coping with the fast changing modern world.
Director: Inuit Cambridge Bay community / 9mins / people / Canada
THE YUP' IK WAY
Followed by Q&A with the director
In Hooper Bay, in an Alaskan Yup'ik village, traditional ways of life are diminishing by the lure of western culture, technology, and language.
Yup'ik Way follows members of the community as they struggle with the cultural issues of living on the Alaskan tundra.
Dir Beth Edwards / 53mins / Yu' Pik people / Alaska
————————————————————————————————————–
WEDNESDAY 20TH OCTOBER
Venue: AMNESTY INTERNATIONAL HRAC
6.30 pm
SAVAGE
In a place like this, there aren't many chances to be a kid. But, when no one's watching…
A residential school musical.
Dir Lisa Jackson / 6mins / Cree Nation / Canada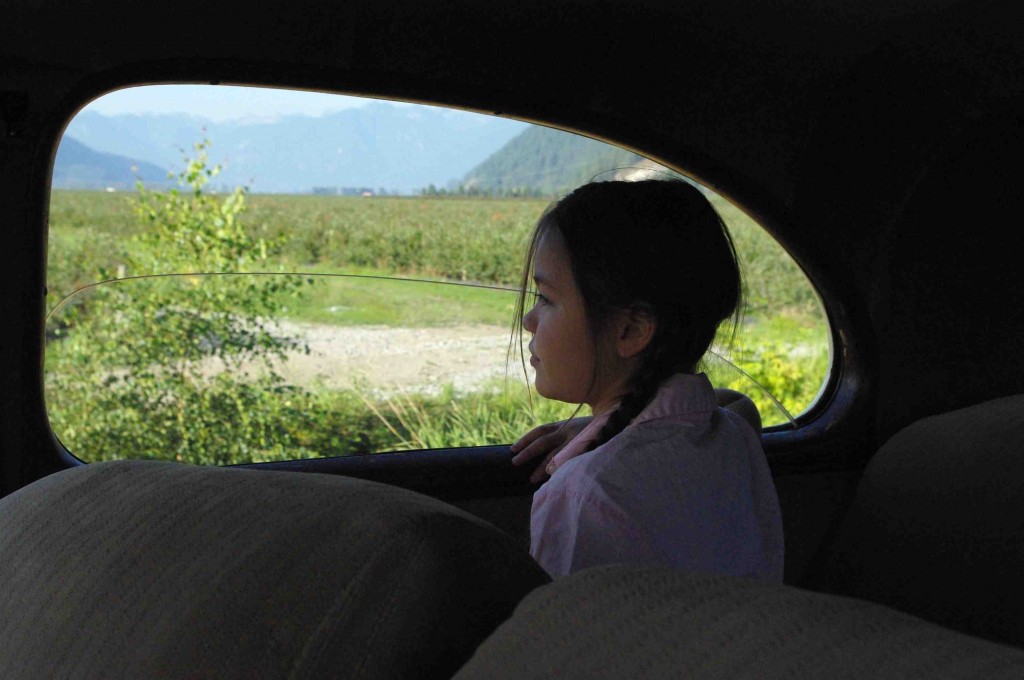 FROM KITCISAKIK TO XINGU
Dir Evelyne Papatie / 6mins / Algonquin Nation/ Quebec
CHILDREN OF THE AMAZON
Children of the Amazon follows Brazilian filmmaker Denise Zmekhol as she travels a modern highway deep into the Amazon in search of the Indigenous Surui and Negarote children she photographed fifteen years ago. Her journey tells the story of what happened to life in the largest forest on Earth when a road was built straight through its heart.
Dir Denise Zmekhol / 72mins / Negarote and Surui People / Brasil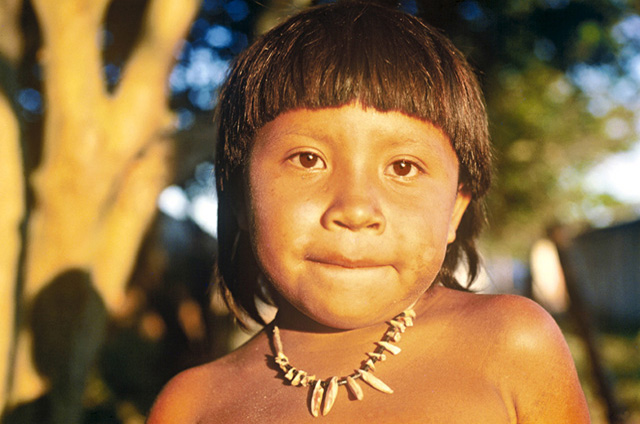 8.10pm
AXUNI ATARI (HUNTER OF DEER)
Dir Raul Maximo Cortes / 11mins / P'urhepecha People / Mexico
VENADO (DEER)
Followed by Q&A with the director
Venado is a portrait of the Jicareros, responsible for complying with the mythological and epic wirrárika tradition. The shamans travel through eternal landscapes supported by their complex spirituality and great sense of humor. The past and the future, for the wirrárika, are sensitive to changes due to the actions in present time.
Dir Pablo Fulgueira / 79mins / Tserie'kame People / Mexico
————————————————————————————————————–
WEDNESDAY 20TH OCTOBER
Venue: BIRBECK UNIVERSITY
7.30 pm
Book presentation
The Oxford Book of Latin American Poetry
edited by Cecilia Vicuña and Ernesto Livon-Grosman.
Cecilia Vicuña, a poet, artist, and filmmaker presents her milestone anthology, a multilingual book covering more than 500 years' production of Latin American poetry. Compiling work by 140 poets, the book includes texts by indigenous, Colonial, modernist and feminist poets, as well as 1960s' liberation pieces, and experimental and oral poetries. It presents a new alignment of a complex tradition that incorporates visual poetry and poetry in space.
The event will be chaired by Professor William Rowe co-director of the Contemporary poetics Research Centre at Birkbeck University and one of the translators of the Anthology.
Readers from English: Sean Bonney, Ruth Fainlight, Harry Gilonis, Frances Kruk, Stephen Mooney, James O'Hern, William Rowe
Readers from Spanish: Cecilia Vicuña, Albert Pellicer, Gregorio Fontaine
From Portuguese: Goia
from Quechua: Cecilia Vicuña
from Latin: Harry Gilonis
The Anthology is distinguished from previous anthologies by the inclusion of visual poetry, of native language poetry in Nahuatl, Mapuche, Quechua, Guaraní and Maya, and of avant-gardist poetry, as well as of poetry from the colonial period. It is by far the best anthology available.
————————————————————————————————————–
THURSDAY 21ST OCTOBER
Venue: AMNESTY INTERNATIONAL HRAC
6 pm
HOW GREEN WAS OUR VALLEY
The water is rising and 63 villages must leave the green valley where they live.  Only a miracle from the holy shrine can save them now.
Dir Fereshteh Joghataei / 32mins / Iran
6.30pm
POETRY by Albert Pellicer accompanied by Bex Burch (balafon) and Martina Schwartz (accordion), Stephen Watts, William Rowe and Cecilia Vicuña.
7.50pm
LEUFU
Dir Maya Bazzini / 24mins / Mapuche People / Chile/UK
In the Cordillera de los Andes, amidst a chain of volcanic peaks, Mapuche communities are standing up to defend their river – a source of life and spirituality – from yet another crime against nature.
8.30 pm
LA LAGUNA NEGRA
Followed by Q&A with the director
This film explores the core values of a subsistence farming community in Huancabamba (Peru), the way the fabric of this society has been threatened by large scale mining and the destructive outcome of imposing a capital intensive model of development on a society based on traditional values.
Dir Michael Watts / 23mins / Peru/UK
WE LIVE BY THE RIVER
When their wildlife, lands and waters were contaminated by military, mining and municipal waste, indigenous nations of the Yukon River basin joined forces to protect and heal the watershed. Their work has become a global model for ecosystem protection.
Dir Karin Williams / 52mins / Canada/Alaska
————————————————————————————————————–
FRIDAY 22nd OCTOBER
Venue: SOAS
6 pm
ALUNA
8 mins trailer of the KOGI new film Aluna, presented by renowned film
director Alan Ereira + Q&A
6.30pm
THE STORY OF PRIEST POINT
Dir Superfly Challenge 2010* / 2mins / Native America / USA
THE YEAR ZERO
Followed by Q&A with the director
A film about Maya prophesies, With Wandering Wolf and Don Julian
At a vast gathering deep in Colombia's Amazon forest, four hundred representatives ritually prepare for 2012, which marks the end of the Maya calendar.
In addition to Wandering Wolf, Don Julian – Indian medicine man and rainmaker – is attending. By way of both their lives, the background of ancient Indian predictions about the near future of mankind is disclosed
Dir Wiek Lenssen / 83mins / Maya / Guatemala-Netherlands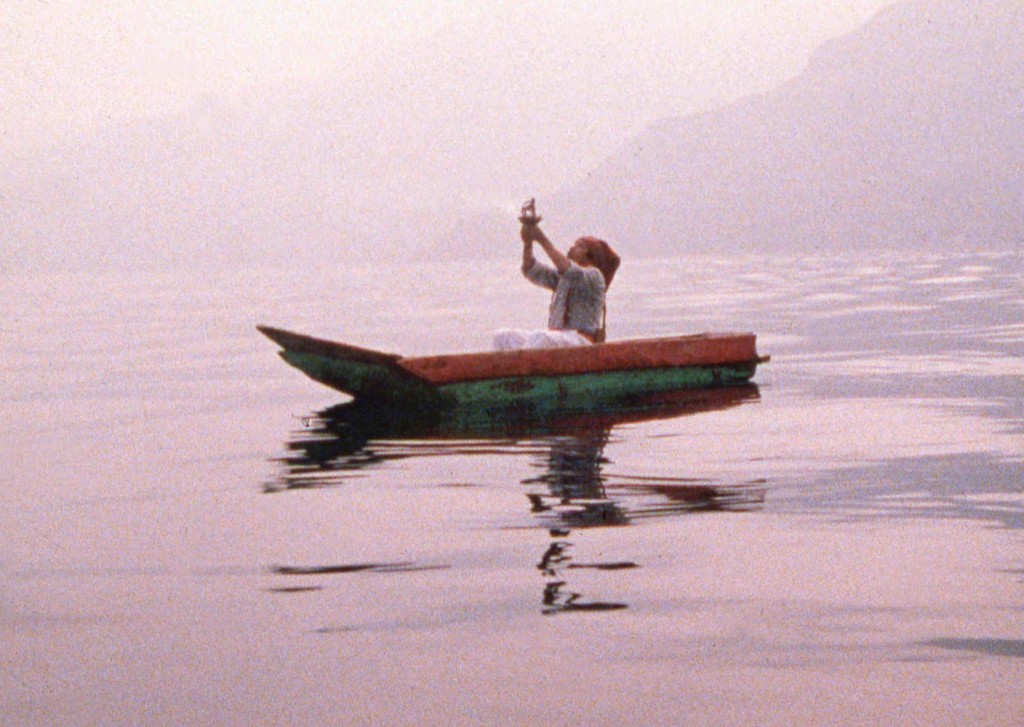 8.30pm
CROCODILE DREAMING
A modern day supernatural myth about two estranged brothers, played by iconic Indigenous actors David Gulpilil and Tom E. Lewis.
Dir Darlene Johnson / 27mins / Australia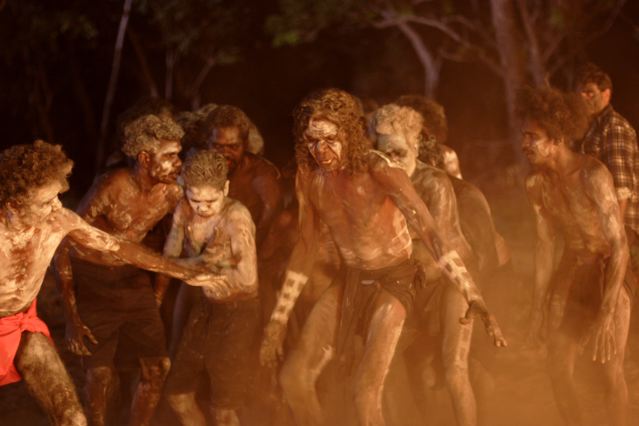 FOR THE NEXT 7 GENERATIONS
This film documents the journey of 13 Indigenous Grandmothers, as they travel around the globe to promote world peace and share their indigenous ways of healing. These wise elders, shamans and medicine women, motivated by their concern for our planet, form an alliance: The International Council of 13 Indigenous Grandmothers. Through their teachings, they shine light on a path to a peaceful, sustainable planet.
Dir Carole Hart / 85mins / USA
CLOSING CEREMONY
VENUES DETAILS & TICKETS PRICES
Amnesty International Human Rights Action Centre
17-25 New Inn Yard, London, EC2A 3EA
Day Tickets: £10/ £8 concessions
(Day ticket includes entry to all films/performances/talks on the day)
SOAS – School of Oriental and African Studies, University of London
Thornhaugh Street, Russell Square, London WC1H
Tel 020 7898 4995
Free Entry, Donations
Birbeck College
Malet Street
London WC1E 7HX, United Kingdom
Tel 020 7631 6000
Free Entry, Donations
Festival Pass: £35
All proceeds made at the festival will go towards educational resources for schools in indigenous communities.
Please be advised that venues have limited capacity.
Tickets and festival pass will be available on the door
The Festival is a project of the Native Spirit Foundation, promoting education and the rights of indigenous peoples.
Please note that this program may be subject to changes